A sudden, unexpected faint
Danceperformance, with video and live music on stage.
The performance was premiered in Cagli, Italy 2000. The performance has toured to different dancefestivals and venues throughout Europe since 2000/2001.
"When she's here she's far away, when she's back she's gone"
It was perhaps a need for intimacy that led me to work on a duo, to tell a little story of epiphany and
metamorphosis, of humour and fragility and of dance which is as acrobatic as a caress. A hand drawing cyclones in the air, eyes closed and thinking nothing but of acting like a phenomenon.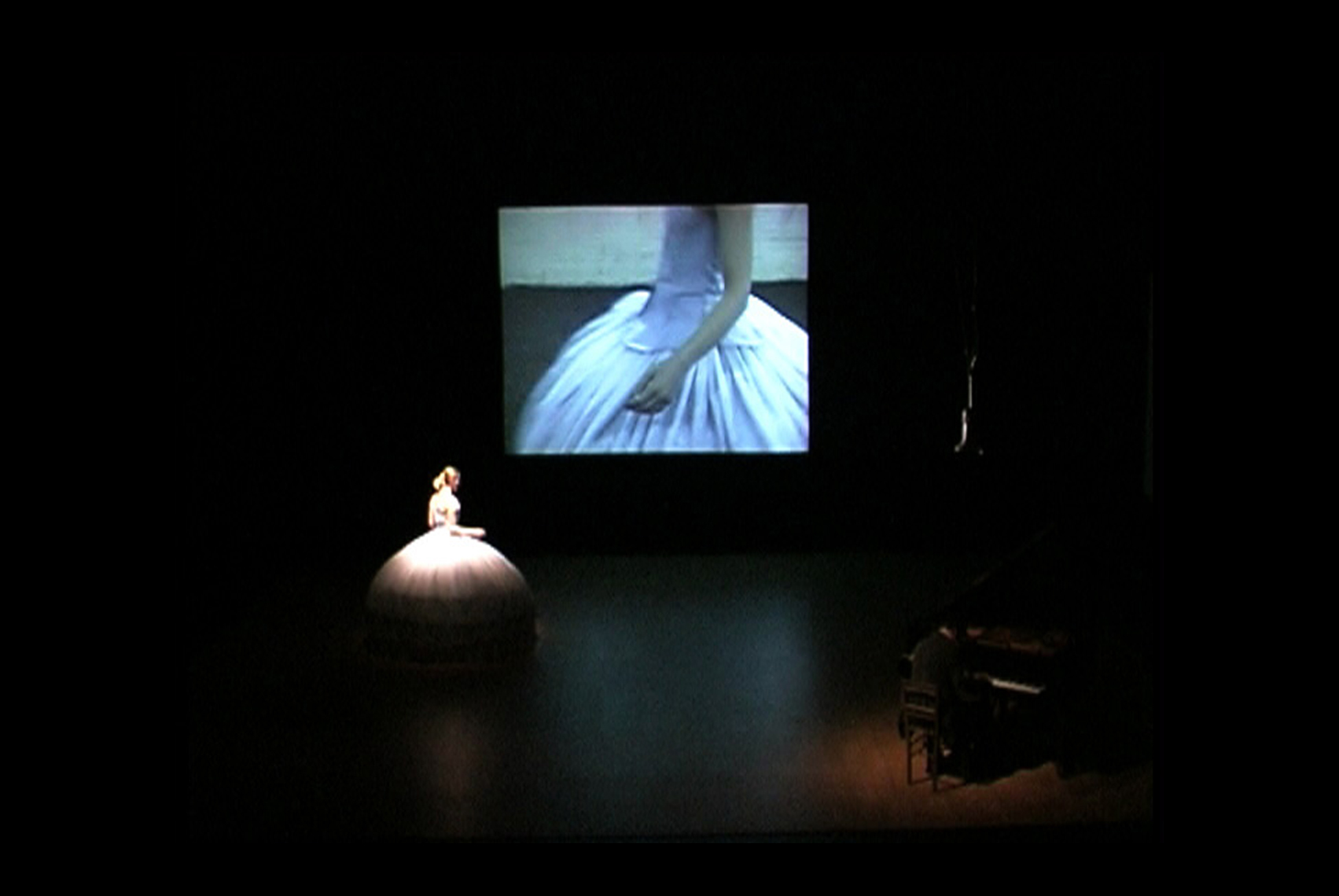 a sudden, unexpected faint
Choreography: Francesco Scavetta
Dancers: Gry Kipperberg and Francesco Scavetta
Music composed and played live by: Jon Balke
Stage design and video: Tone Myskja
Light design: Jean Vincent Kerebel
Costume design: Antii Bjørn, Fernanda Pessolano
Production: Wee – Scavetta/Kipperberg
with the support of: Norwegian Cultural Council, UD/Norwegian Foreign Affairs, Fond for utøvende Kunstnere.
Touring internationally between 2000 - 2007
A special thanks to: Knut Holst and Rytterpolitiet, Cathe Sjøblom and Camilla Gravdal
A sudden, unexpected faint
Wee company