Dagbok / Diary – An Archive of Coincidence
Public Art at Norway Resistance Museum, Akershus Fortress.
"Tone Myskja has created installations for three slots at the Norwegian Resistance Museum's south wall.
The installations are inspired by the story of the prisoner of war Petter Moen and his diary, which was dotted with a pin on rigid toilet paper. A coincidence made that the diary was found after his death. This triggered the thought of how and what are the materials collected in the information base for our knowledge of history.
'I am concerned about how chance plays a part in the reconstruction of history. What material exists, whos or what voice is telling?
Slot number one has an excerpt of Moen's diary printed on glass. A red "river" of words, words about resistance, history, war, abuse and imprisonment are flowing through the visual diary.
In slot number Two Myskja has collected stories from people in conflict zones today, living in captivity, being on the run, being abused. The stories are collected and hidden in paperrolls similar to Moen's diary rolls. They are tied together with colored yarn. The colours are the same as of the flag colour of the country the story is from. The paperrolls are marked with the year the conflict began. This is all we get to see of the stories. The third hatch is full of numbers, some diode bulbs that counts up from 0 to 42 million and some printed on the glass. The numbers can mean many things. They may be a prisoners number, or the passing of time, or related to the counting of days in imprisonment. 42 million is the number of refugees today. The layers of printed red numbers on the glass appear as an unreadable red web giving associations to blood or disintergration."
Excerpts from info Akershus Fortress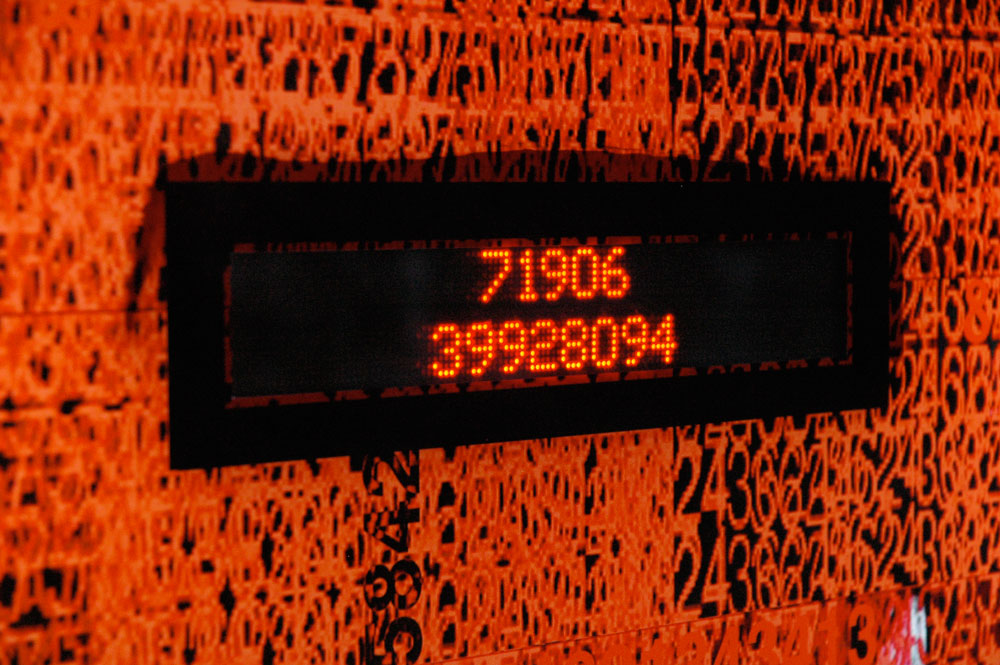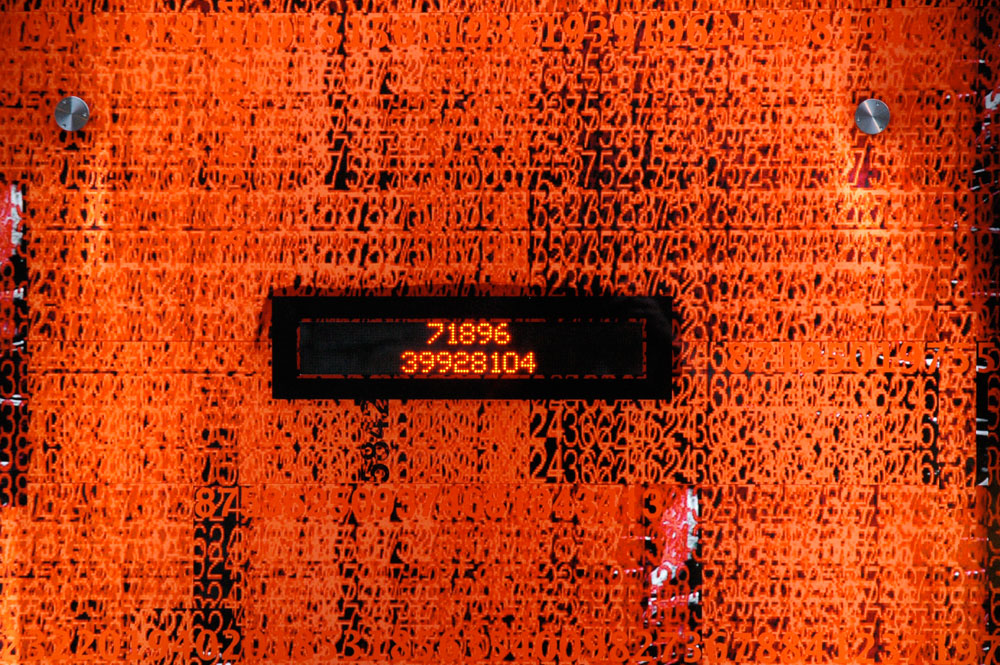 dagbok
Public art commission Akershus Fortress, Oslo 2009
Images Tone Myskja
Production FotoPhono AS
Inge Norum / Tomas Wrede